New Arrivals
Title : Basic Accounting for Non Accounting Student
Author : Suraiya Ibrahim, Siti Nor Junita Mohd. Radzi
Description :
This book has been prepared to assist non-accounting student, new accounting learners and also for those who requires an understanding in exploring the very basic accounting principles and methods. Each lesson includes the learning objectives whereby the users may target to achieve after finish learning. This book was designed systematically to grow up the accounting knowledge through theoretical application by looki ng at reality world of business. At the end of each chapter the student will be provided with the exercises in order to strengthen the knowledge after learning processed has been made.

Title : How To Sell Anything To Anybody
Author : Joe Girard
Description :
In his fifteen-year selling career, author Joe Girard sold 13,001 cars, a Guinness World Record. He didn't have a degree from an Ivy League school -- instead, he learned by being in the trenches every day that nothing replaces old-fashioned salesmanship. He insists that by building on basic principles of trust and hard work, anyone can do what he did. This bestselling classic has helped millions of readers meet their goals -- and you will too. Joe will show you how to make the final sale every time, using the techniques he has perfected in his record career. You too can: TURN ONE SALE INTO 250 MORE CREATE A WINNING GAME PLAN FROM LOSING SALES KNOW THE FIVE WAYS TO TURN A PROSPECT INTO A BUYER MOVE PAST THE CUSTOMER'S LAST HURDLE TO CLOSE THE SALE SELL AT A LOSS AND MAKE A FURTUNE

Title : The Art of Closing the Sale
Author : Brian Tracy
Description :
Early in his sales career, world-renowned sales expert Brian Tracy couldn't find a way to overcome that simple five-word objection and close the sale. Then he discovered a technique that worked. Business boomed. Tracy broke every sales record in his company and increased his income twenty-fold. Since that breakthrough many years ago, Tracy has meticulously studied and collected the best of the best in sales-closing techniques. Now, in The Art of Closing the Sale, he shares this wealth of knowledge that has already helped more than one million people maximize their sales results. No matter how eloquent or passionate a salesperson you may be, no matter how friendly your smile or likable your personality, if you can't close the sale, your efforts yield nothing. The Art of Closing the Sale teaches the learnable skills that anyone can use to transform the sales process into a consistent win. This book is an absolute must-read for every sales professional seeking to boost their career and create a future of success.

Title : The Psychology of Selling
Author : Brian Tracy
Description :
The purpose of this book is to give you a series of ideas, methods, strategies, and techniques that you can use immediately to make more sales, faster and easier than ever before. It's a promise of prosperity that sales guru Brian Tracy has seen fulfilled again and again. More sales people have become millionaires as a result of listening to and applying his ideas than from any other sales training process ever developed.

Title : Theories of Personality
Author : Susan Cloninger
Description :
Enlivens theories through illustrative biographies, clear explanations, the latest research Theories of Personality provides an overview of major classic and current theories of personality, brings theories to life through the interpretation of illustrative biographies, and integrates a clear explanation of theory with the latest research. In the sixth edition, the organization has changed to reflect the current changes in the field of personality, focusing more on new theories and leaving behind topics that have faded into the historical past. Learning Goals Upon completing this book, readers should be able to: * Have a clear understanding of the theories of personality * Identify the major and current theories of personality * Illustrate a real-life example of major concepts of personality theory * Apply theoretical ideas to understanding particular individuals they may encounter in their professional work and personal lives Note: MySearchLab with eText does not come automatically packaged with this text.

Announcement
TERKINI..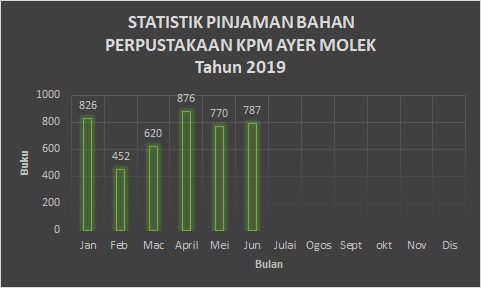 Dikemaskini pada 04 Julai 2019